Back when I was recovering from my knee surgery, my boyfriend treated me to some Barry M magnetic polishes as a reward for making such good progress with my physio. Since then I've been trying them out, so stay tuned for more Fabulous Nails posts with the different shades! Today though I want to share with you the blue one:
The magnetic polishes all have different shaped magnets that come with them. Because I now own 4 I can mix up the colours and different magnet shapes. I tried the diagonal stripes with the blue polish for this effect. It's very easy to use, you paint one coat of the varnish, leave to dry, and then immediately after painting on the second coat you hold the magnet directly over the nail (I hold it as close as possible without touching) for 10-15 seconds, then voila!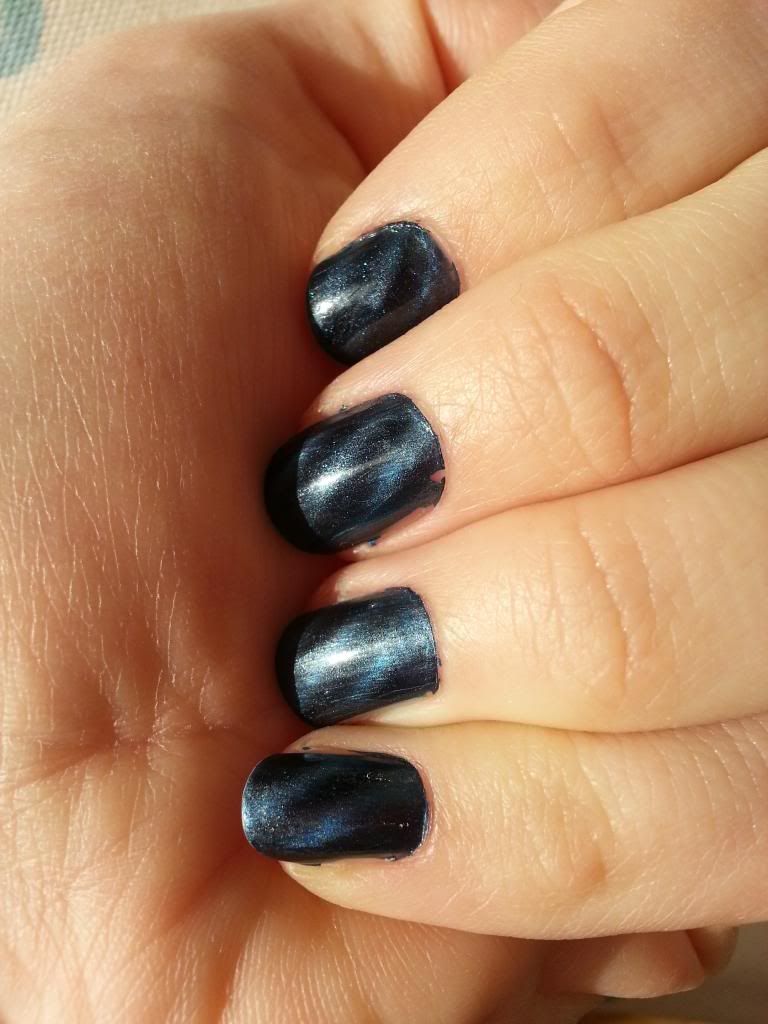 It does take a little extra time to do each nail compared to a normal manicure, but I really think it's worth it. I love this effect - its so classy and ideal for wearing to work this winter. The magnetics come in very classic winter hues; dark red, navy, and metallic black along with some metallic shades too. I'd definitely recommend trying one - the metallic shades especially will be perfect for special events or just spicing up a bland Monday morning!
These polishes retail for £4.99.