Wow - its May. Where the heck did that come from? It's feeling more and more like summer and I kind of like it. Along that summery theme comes today's nails... but first, if you haven't already entered my giveaway to win goodies from Essie, Sleek and A-Derma click HERE to enter now!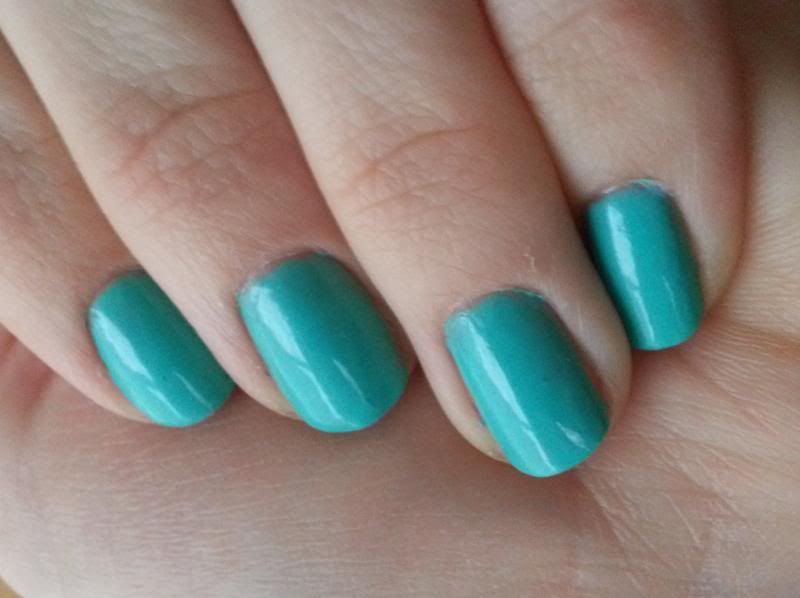 Today's nail look is one you've probably seen a million times before by now. The hype around the
Barry M
Gelly Hi Shine nail paints has been pretty unavoidable. I fell in love with this shade as soon as I saw it peeping out from behind some other colours in my local
Boots
. I had to have it! It's just the right shade to be bright enough for Spring but not too over the top to be unsuitable for work.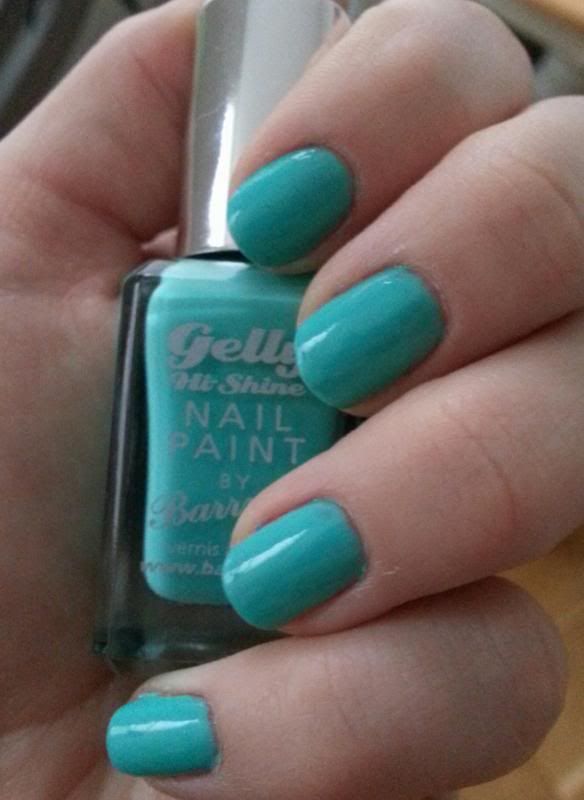 I've found all the Gelly Hi Shines I've tried so far to be really very decent quality for the price, which is £3.99. The consistency is thick, although I prefer to thin it out and apply 3 thinner coats to achieve better overall consistency. It lasts well for a drugstore brand, and the colour range is impressive. It's not the absolute best quality of every nail varnish I've ever tried, but it's worth having at least a couple in your collection. I think this shade, Green Berry, is ideal for porcelain gals like me but would also look super snazzy on someone with a nice glowy tan, a real all-rounder shade.
You can buy Barry M Gelly Hi Shine nail paints for £3.99 online HERE or from Boots in store or online (HERE).
What do you think of the Gelly Hi Shine polishes? Are you tempted to try Green Berry?